Comets... And More Comets!
Educator Workshop, Feb. 4, 2006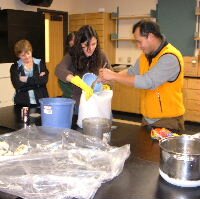 Teachers make their own comets using dry ice, water, sand, charcoal, and other organic materials - many of the same ingredients as real comets.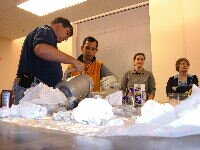 Amidst a field of freshly formed comets, workshop participants made ice cream using liquid nitrogen.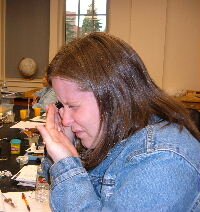 Denise examines the surface structure of a small piece of Aerogel under her magnifying lens.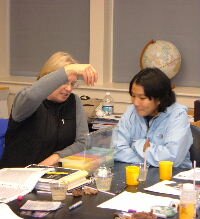 Teachers experiment with different media, such as cornmeal, for collecting simulated dust particles to understand and appreciate the engineering behind Aerogel.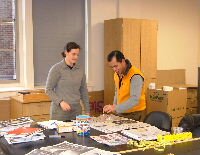 Teachers try Swiss Miss to see if it does a better job of collecting "dust particles".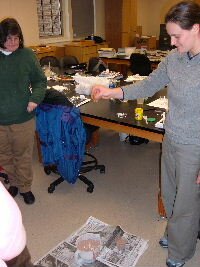 Participants simulated cratering by dropping bits of Play-Doh onto a "planetary surface" of flour with a light dusting of cocoa on top. The material from below is dredged up to create dramatic rays by the impact.